HP 45 51645 magenta cyan ink for egg shell printing
Model No.

HP 45

Made in

Taiwan
HP 45 magenta cyan ink for egg printing
Spec
Key Features
HP 45 Magenta, Red Printer Ink Cartridge for Egg printing, Inkjet addressing, Mail addressing, Industrial printing, Medical packaging printing, Special printing system. The more customized printer cartridge for industrial printer and office consumables supplies from Uniplus.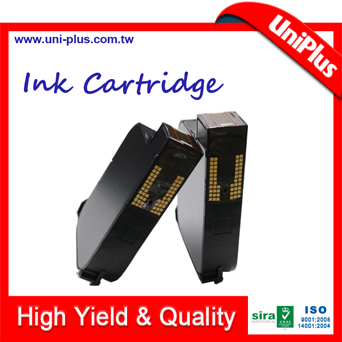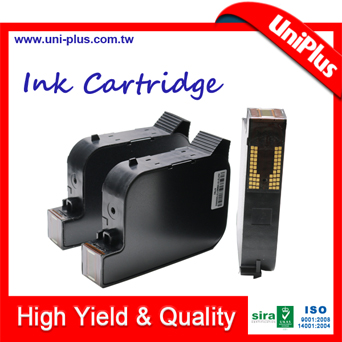 Desktop Printer Models
Deskjet :
710C, 712, 712C, 720C, 722, 722C, 820 series, 830/830C, 832C, 850 series, 855 series, 870 series, 880, 880C, 882, 882C, 890 series, 895 series, 930 series, 932, 932C, 935, 935C, 950, 950C, 952, 952C, 955C, 960 series, 970 series, 980Cxi, 990 series, 995 series, 1000 series, 1100 series, 1120 series, 1125C, 1180C, 1220 series, 1280, 1280C, 1600 series, 6122, 6127, 9300
DesignJet :700, 750C, 750C Plus, 755CM
OfficeJet :R40, R40xi, R45, R60, R65, R80, R80xi, T45, T45xi, T65, T65xi, G55, G55xi, G85, G85xi, G95, K60, K60xi, K80, K80xi, Pro 1150 series, Pro 1170 series, Pro 1175 series
Photosmart :P1000, P1000xi, P1100, P1100xi, 1115, 1215, 1215VM, 1218, 1218xi, 1315
Color Copier :110, 120, 140, 145, 150, 155, 160, 170, 180, 190, 210, 210LX, 260, 270, 280, 290, CopyJet, CopyJet M
Fax :1220, 1220xi
Ink cartridge Model

Color

Application

HP 45

Black

• Desktop Printer Models

HP Deskjet 710C, 712, 712C, 720C, 722, 722C, 820 series,

830/830C, 832C, 850 series, 855 series, 870 series, 880, 880C,

882, 882C, 890 series, 895 series…


C/M/Y/K

Industrial Application:

◆ Eggshell printing
◆ Mailing address printing, Postal address printing
◆ Barcode printing
◆ Commercial printing
◆ Beverage, Food and Cosmetics packaging printing
◆ Check printing
◆ Plotter printing
◆ Cardboard packaging printing
◆ Pharmaceutical packaging printing
◆ Plastic printing

We focus especially on the production of ink cartridges with printhead design including many OEM brands.The HP, Canon and Lexmark series ink cartridges use thermal technology to push droplets out of the nozzles.The stream pocket inside the cartridge is produced in the channel by the heating element, as shown in the following illustration. As the applied voltage, the resistor heats up and produces bubble which forces the ink to jet out to form a drop.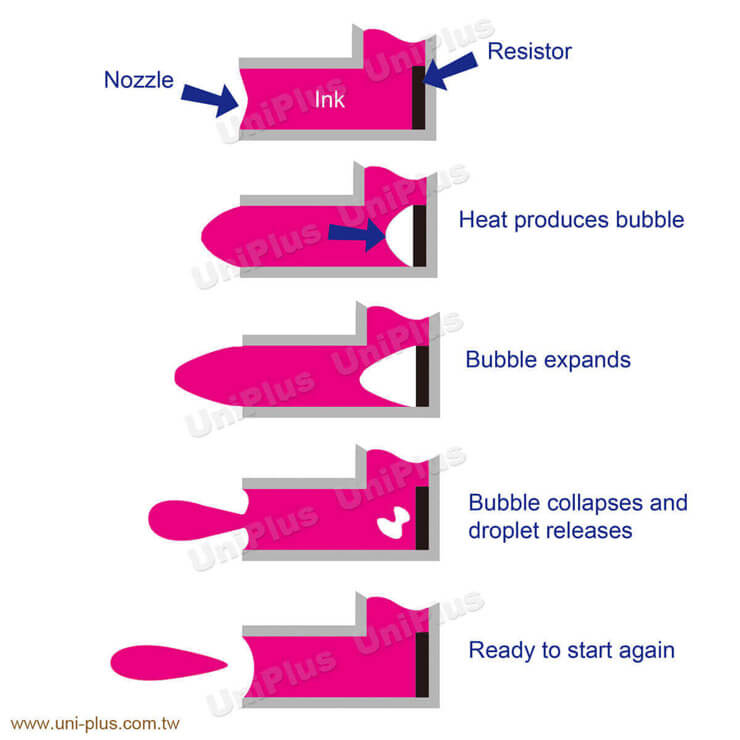 UniPlus Technology Corporation, established in 2002, is a professional R&D and manufacturing group for print heads and chips. Besides the high-quality production of compatible ink cartridges, UniPlus also produces remanufactured ink cartridges to fulfill customers' demands of a full product line. With professional thermal inkjet print technology in the designing of print heads and chips of printer cartridges, the company's remanufactured ink cartridges have been produced of superior quality and differentiating from other suppliers. Furthermore, UniPlus also design customized ink cartridges for industrial printing applications, including carton printing, egg printing, mail printing, barcode printing, medical package printing, commercial printing, plastic and glass container printing, etc.
Viewing the demand of remanufacturing industry for components of ink cartridges and toner cartridges, the company has devoted all efforts to be a printing solution provider. Since 2004, numerous new models of toner chips and ink chips used for the production of aftermarket printer consumables have been launched by the company's Research and Development team to support the printing industry's needs. Afterwards, the Ink Circuit Converters and Ink Cartridge Testers used for a variety of ink cartridge models have been developed continuously and performed accurate result that benefits the remanufacturing industry tremendously. Currently, more advanced and revolutionary devices have been developed and expected to provide this industry new solution for the firmware upgrades of cartridges.

UniPlus' R&D team consists of experienced and senior engineers who can provide not only the newest version of chip firmware and upgrade it once OEMs launch their new versions, but also design industrial ink cartridges. All of the company's products are 100 percent tested in order to produce excellent performance.

UniPlus assure customers of the innovative design, strict quality control and efficient service from the company. The company's goal is to provide top research, development, manufacturing, and service for printing chips and printer consumables to our clients worldwide. UniPlus always treat clients as partners and regard customers' satisfaction as the company's commitment.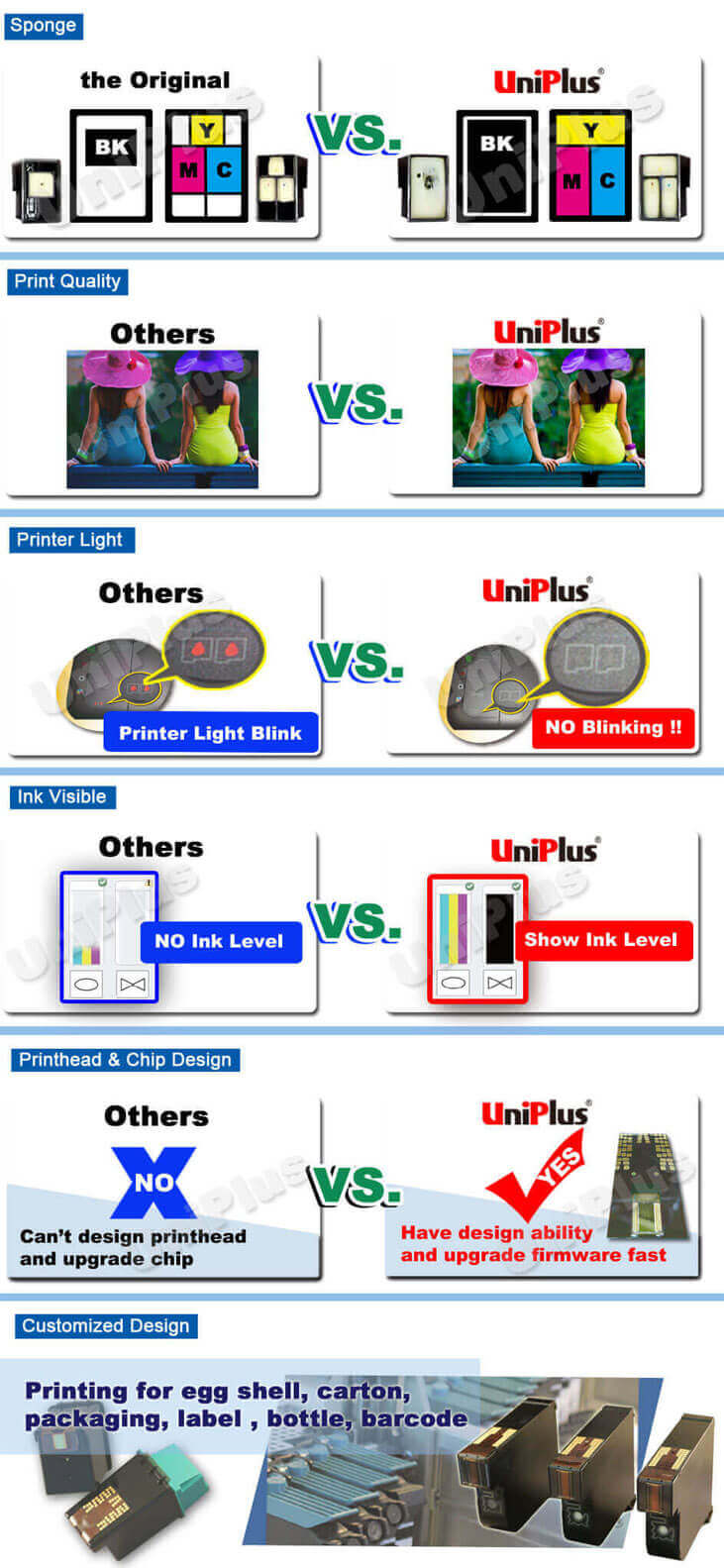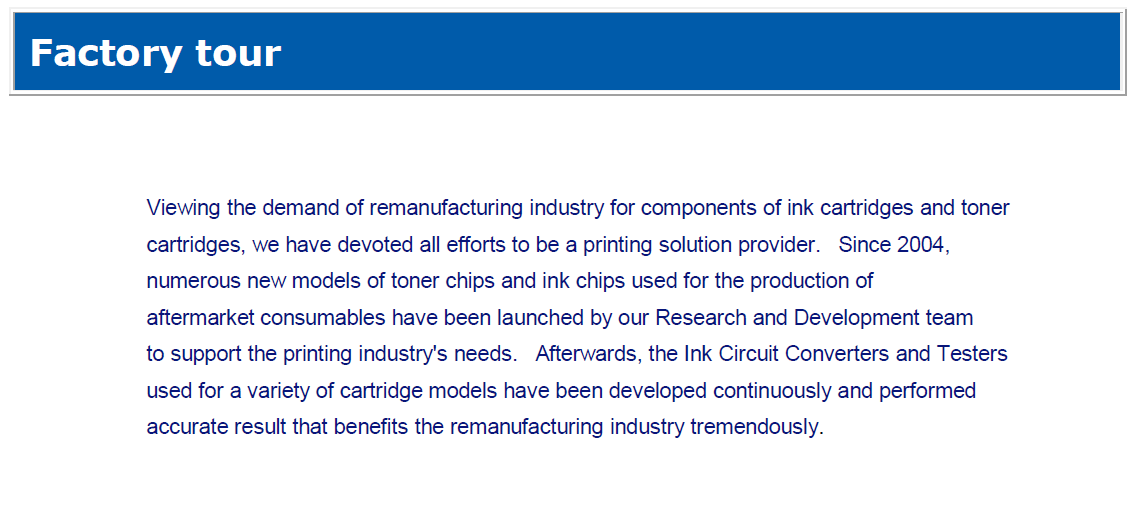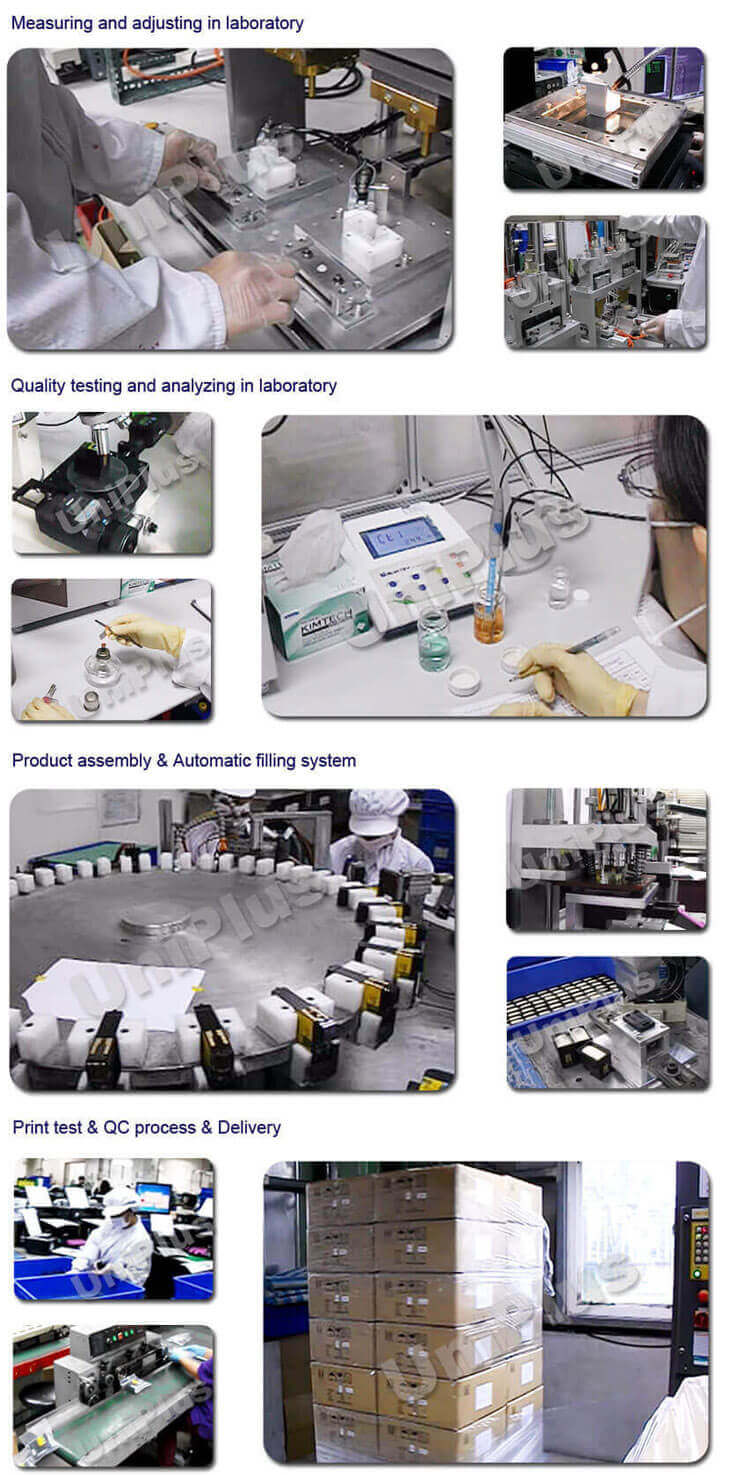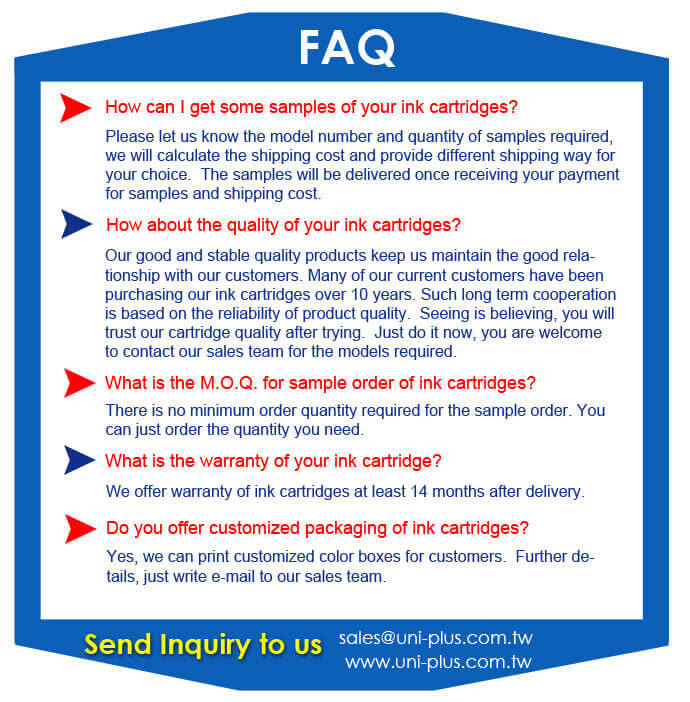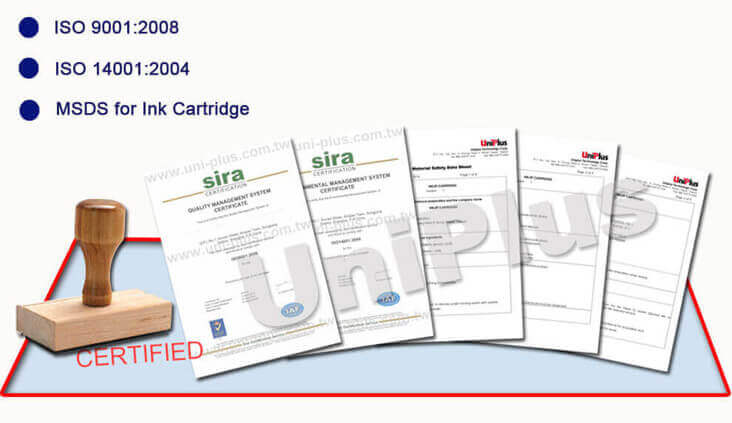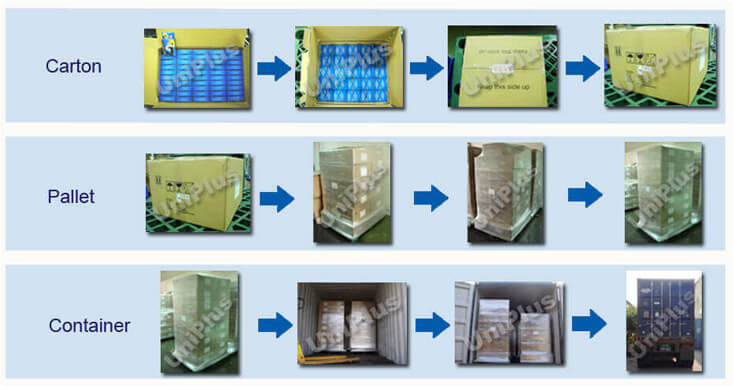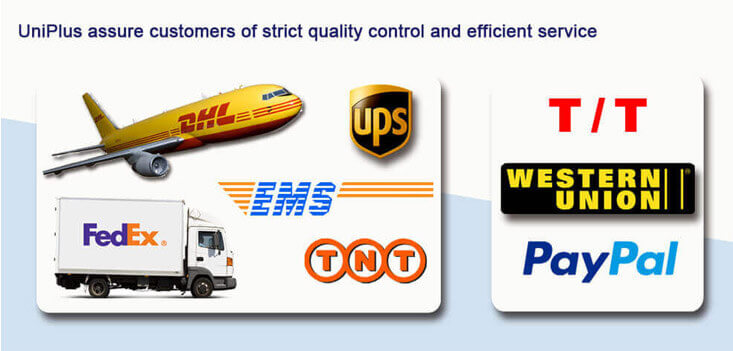 Payment Details
Payment Terms:TT ,Money Gram ,PayPal
Minimum Order:10 Piece(s)
Video
HP 45 magenta cyan ink for egg printing
---
You may also like
Loading ...Shipping & Packaging
Loading ...Payment Terms
Loading ...Returns & Refunds
Recommendations
---
Small Order Recommendation